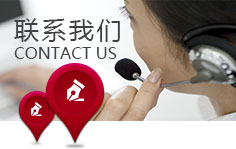 Jiangxi San Yue new Material Co., Ltd
Qiaonan industrial park, Yongfeng County, Jian City, Jiangxi Province, China 331500
T: +86 0796 2272555
F: +86 0796 2218737
M: sales.sanyue@outlook.com
Application range of auxiliaries
Auxiliaries are widely used, usually with the name of action target, such as polymerization AIDS, water treatment agents, metal surface treatment agents, etc. The choice of additives has some common considerations, such as:
(1) the requirements for the use of additives. The appearance, odour, pollution, durability, electrical properties and weatherability of additives directly affect the use of products.
(2) the adaptability of the additive to the processing conditions.
(3) the durability of the additive. The loss of additives is mainly caused by 3 ways of volatilization, extraction and migration, and the suitable varieties must be selected according to the environment and processing conditions of the products.
(4) compatibility of additives with polymers. They include the miscibility between them and their interaction in stability.
The toxicity of the additive. The hygiene of products such as food and drug packaging materials, drinking water pipes and medical devices depends on the additives used.
The synergistic effect and phase resistance of additives. If properly selected, they will increase efficiency and reduce the total amount of additives.