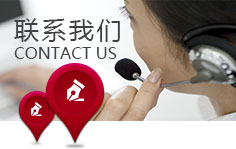 Jiangxi San Yue new Material Co., Ltd
Qiaonan industrial park, Yongfeng County, Jian City, Jiangxi Province, China 331500
T: +86 0796 2272555
F: +86 0796 2218737
M: sales.sanyue@outlook.com
Introduction of UV ink jet ink
UV ink is an environmentally friendly ink developed rapidly in recent years. It contains no volatile organic solvents and no solvent pollution. In order to eliminate the emission of volatile organic compounds in solvent based ink and to meet the strict requirements of air quality standards, UV ink technology is used more for printing, so UV ink quickly occupies the printing market. The application of ink jet (also known as intermittent inkjet) makes it a reality in the application of digital inkjet printing, which not only greatly widens the application range of UV ink, but also promotes the development of inkjet technology.
UV ink jet ink, even in the uncoated material, can also get bright, tough and durable effect. When the product is used outdoors, the protective film is not required. This can reliably and quickly create outdoor media, such as poster boards, billboards and banners. In addition, UV inkjet ink does not contain volatile organic compounds. It can maintain liquid state before UV exposure. This makes the ink jet head keep dry for a long time, and its maintenance requirements are also low. And when the ink is exposed to ultraviolet light, it can almost instantly finish curing on the substrate.
Because of its many advantages, UV ink jet ink is rapidly becoming the main ink for the new generation of digital inkjet printing machines, which can be inkjet printed on a variety of flexible and rigid materials. For example, Inca has launched an UV curable ink for its IncaEagle44 platform inkjet printer. The British XAAR company has applied the 400 ink jet printing press of press demand inkjet and UV ink. It is a UV digital inkjet printer that can be used for ink-jet printing on a cylindrical object. It can be used directly for inkjet printing on objects such as a beverage can. Its short version and variable inkjet printing ability can provide users with better personalized services.
But UV ink itself has a high viscosity, and ink jet printing needs low viscosity ink. So how to reduce the viscosity of ink has become a key problem to be solved in the development of UV ink jet ink. The usual solution is to increase the content of the monomer in the ink, but if the content of the monomer in the ink is high, there will be a danger of allergic reaction to the skin, which needs to be particularly careful during the whole process of operation and storage. Therefore, searching for new UV curing materials to reduce ink viscosity is an important trend in the development of UV inkjet ink.