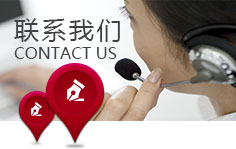 Jiangxi San Yue new Material Co., Ltd
Qiaonan industrial park, Yongfeng County, Jian City, Jiangxi Province, China 331500
T: +86 0796 2272555
F: +86 0796 2218737
M: sales.sanyue@outlook.com
Color paste classification
There are many kinds of pastes. In some places, the color paste is also called color paste. The following are three of them.
1, PU color paste: one of two kinds is used in PU (epoxy) resin, but PU color paste needs to contain carrier, otherwise it will affect the surface curing. Another kind of color paste used in epoxy AB adhesive is the pigment that does not need to contain carrier. Because the carrier is contained in the AB adhesive, it is warm in use when it is used, and the color paste is solidified after the temperature changes of the resin carrier.
2, PVC color paste: is the use of polyvinyl chloride resin pigment, need warm molding use.
3, silicone paste (silicon): it is a pigment used in silicone resin, and the color paste is solidified according to the solid time of the carrier of silicone resin.
The above three kinds are oily color paste, organic pigments and inorganic pigments, not suitable for water and solvent, otherwise precipitation, floating, particle phenomenon.
Scope of application:
1, suitable for industries, electronics, crafts, gifts, machinery, printing, decoration, furniture, architecture, lighting, transportation and other industries;
2, suitable for PVC soft coating (Casting), impregnation (Dip-moulding), micro ejection, ink, toys, paste molding or PVC semi hard (Semi-rigid) artificial leather.
3. Printing, signs, gifts, cars, daily necessities, adult supplies, kitchenware, medical, wire and cable, oil sludge, sculpture mud, electronic equipment and other fields.